Dr. Anderson and the rest of our friendly orthodontics team welcomes you to Anderson Orthodontics. When we first established our practice, our goal was to deliver the very best orthodontic care to Burleson, TX, a town that we truly love!
Since then, Anderson Orthodontics has become an integral part of the area's healthcare community. In addition to caring for the smiles of kids, teens, and adults, our Burleson orthodontics office is actively involved in community groups and events, including Burleson ISD, Burleson Chamber of Commerce, and many more.
When you or your child receive orthodontic treatment at Anderson Orthodontics, you are a part of the one and only community-based practices here in Burleson. Our team gets to know you and your family, not just because we care, but because we are your neighbors.
Give us a call today to see how you can become an important member of the Anderson Orthodontics family!
Dr. Keith Anderson Is Board-Certified
Did you know that Dr. Anderson is a Diplomate of the American Board of Orthodontists?
What is a Diplomate of the American Board of Orthodontists? It's a status awarded to less than half of the nation's orthodontists. To achieve this special achievement, Dr. Anderson underwent a thorough interview, testing, and screening process conducted by a panel of expert examiners.
Successful completion of this rigorous process demonstrates the highest commitment to excellence in orthodontics. As a patient of Dr. Anderson's you can rest assured knowing that you are receiving the very best care possible. It's just another reason why Anderson Orthodontics is there for you, your family, and the rest of the Burleson community!
Fun & Modern Office
One of the very first things that new patients notice is our fun and modern office. Like each and every detail at Anderson Orthodontics, the office design was created to make our patients' days just that much more special.
In addition to its sleek design, our office is outfitted with the newest technologies, including:
A movie theater room with recliners and fun kids movies for the little ones
An iPad station loaded with games
A refreshment station with cold drinks, coffee, and hot chocolate
Orthodontics appointments don't have to be stressful - and our cool office sure is a testament to that!
Cutting-Edge Treatment Options
What would a great orthodontics practice be without the best possible treatment options? Anderson Orthodontics offers a range of the top braces systems, from traditional brackets and wire to 3D printed clear aligners made just for you!
We offer:
During the treatment process, Dr. Anderson uses only digital x-rays and scans. These high-tech tools give us an unobstructed view of your mouth so that we can make the best possible treatment decisions!
Quality, Affordable Care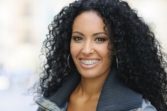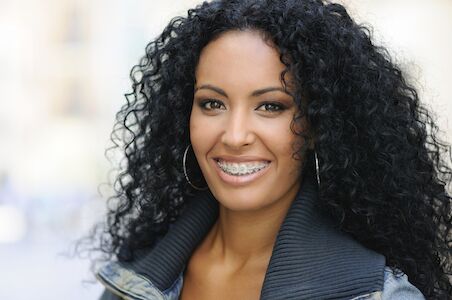 As a community-based practice, the team at Anderson Orthodontics is always focused on providing our neighbors with the very best care at the very best prices.
We are proud to accept many major insurance plans and always offer 0% interest payment plans. All payment plans are in-house, so you never have to worry about a completing a credit check.
Have questions about financing your or your child's orthodontic treatment? Give us a call to speak with our friendly financial coordinator.
FREE Orthodontic Consultations
We know that navigating your orthodontic treatment can be tricky business when you have yet to select a trusted orthodontist. At Anderson Orthodontics, we want all of our patients, both new and established, to feel 100% comfortable prior to beginning their treatment plans.
That's why we always offer FREE, no-pressure consultations. Each consultation includes digital x-rays and a thorough examination from Dr. Anderson himself!
Meet Dr. Anderson And The Rest Of The Team
You and your family deserve straight, healthy smiles you'll be proud to show off. Call Anderson Orthodontics today to schedule a free consultation!