A true hometown orthodontist, board-certified Dr. Keith Anderson, lives right here in Burleson, TX!  As a dad of 5 kids, he knows you want the best for your family. And, as an orthodontic specialist with years of extra training, he can give you the best treatment possible.
Anderson Orthodontics is proud to provide affordable orthodontic care to patients of all ages at our Burleson orthodontics office!
Your FREE Orthodontic Evaluation

Before you or your child can get started on your treatment plan, you will receive a FREE orthodontic evaluation from Dr. Anderson himself.
During the consultation, he will inspect the teeth and gums using high-tech digital instruments for safe and ultra-effective x-rays and scans. Our cutting-edge digital scanners allow Dr. Anderson to get an in-depth view of the smile and even allow our team to get a future view of your treatment outcome.
These digital scans are fast and accurate - no uncomfortable positioning or goopy impressions required!
Orthodontic Checkups & Treatment For Kids (ages 7+)
Luckily for all of you parents, little kids don't usually need braces. However, sometimes there are crucial reasons to start treatment early, which is why the American Association of Orthodontists recommends children see an orthodontist by age 7 for an evaluation.
If you have any questions about your little one, bring them by for a FREE orthodontic checkup. If they don't need braces now (phew), we are glad to monitor their dental growth with periodic checkups over the next few years!
Orthodontic Treatment For Teens
While you and your teenager may not agree on everything, you probably want them to have an amazing smile. We love seeing the change that occurs as our patients go from hiding their teeth to smiling with confidence.
So you've got a teen who's just too cool for braces? Good news. We've got lots of options: Damon® braces, Clear Braces, or even Invisalign Teen®, so they are free to choose whatever's trending right now!
Orthodontic Treatment For Adults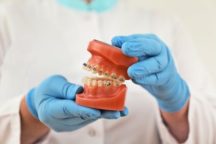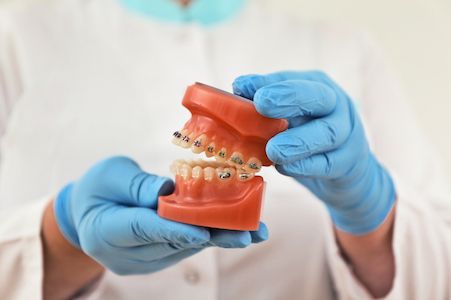 Whether or not you had braces as a child, you deserve to smile with confidence today. With so many advances in dental technology, adult orthodontics doesn't have to be intimidating, time-consuming, or costly.
At Anderson Orthodontics, we've got multiple treatment options, including Invisalign, and clear braces. Come in for a free consult, and let us help you find a treatment option that won't get in the way of your busy life!
Orthodontic Services For The Entirely Family!
Have you always wanted straight teeth? Wondering if your child needs orthodontic treatment? Your hometown orthodontist, Dr. Anderson, is here for you!
Call Anderson Orthodontics today to schedule your FREE consultation!